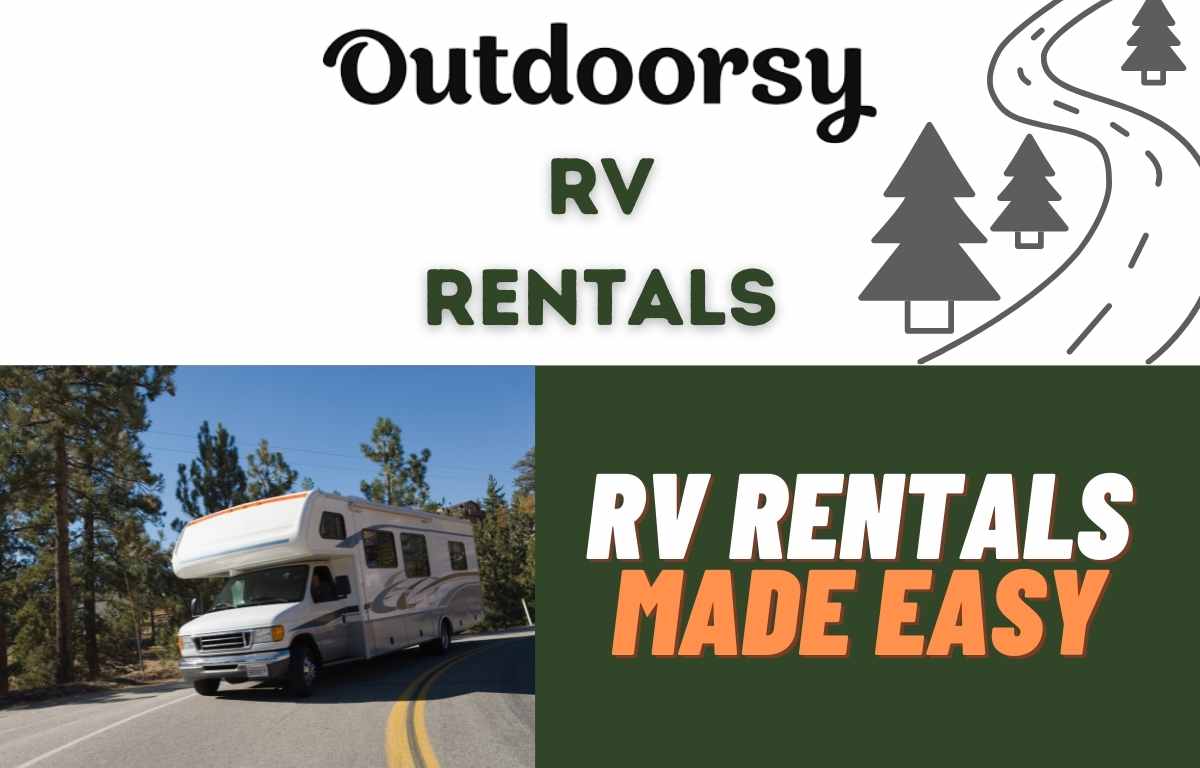 One of the most iconic American experiences is the cross-country road trip. There is something special about life on the road, with new adventures to be found mile after mile. Books and movies have attempted to capture the essence of the road trip, but they cannot replace the experience. The road trip encompasses a sense of nostalgia, unlike any other activity. It has survived the competition from the many curated vacation experiences like all-inclusive resorts, theme parks, and cruises. It is an American icon—a right of passage that we all should experience someday, regardless of age.
There is no better way to experience the American road trip than with the most iconic form of travel- the RV. Today, that experience could never be more accessible. Gone are the days of needing to own an RV or resign yourself to one style. Instead, the emergence of the RV sharing market has reinvented the RV travel experience and has made it available to everyone.
If considering trying something new for your next vacation, renting an RV may be the best decision that you make this year. Sure, it may be different, maybe even a little bit scary. You may feel ill-equipped for this experience, but you don't need to be. The fine folks at Outdoorsy have created an RV rental platform that will walk you through every step of the process.
What is Outdoorsy
Outdoorsy is a peer-to-peer RV rental company that connects local RV, motorhome, and campervan owners with people and families wanting to rent them. Think of it as Airbnb for the RV world. The RV owners create postings for their RV rentals, just as someone would for a vacation room or house rental on Airbnb, and Outdoorsy provides a platform for people to find and rent them.
You're not just renting a static living space; you're also renting a vehicle. Just as you would with a car rental, Outdoorsy provides insurance options to protect you and the RV owner. While this may seem inconsequential, it is an integral part of the RV rental experience, ensuring that you can have a stress-free vacation allowing you to focus on making memories instead of worries.
 What types of RVs can I rent with Outdoorsy?
Outdoorsy prides itself in offering a large and diverse listing of RV rental options. You can rent everything from a large Class A motorhome to the smallest of teardrop campers. But, of course, the best RV will be the one that meets your need, your preferred method of travel, and whether or not you can or want to tow one. Some of the common RVs for rent include Class C motorhomes, camper vans, travel trailers, pop-up campers, and small tow-behinds, small enough to be towed with an SUV.
How do I know what RV to rent?
You have a few decisions to make here. First, decide if you want to drive an RV or if you want to tow one. Motorized RVs are usually more expensive, but you don't need to worry about having a truck or other vehicle capable of pulling them. If you have the right-sized vehicle, such as a full-size truck, you have many other options. Also, many people choose not to travel with the RV and opt to stay at a single campground. Many renters will accommodate this and will set your rental up the RV at a nearby campground, making it a seamless RV rental experience.
I've never towed an RV before. Can I still rent one?
Towing an RV is probably one of the biggest concerns for the RV renter. The first thing that you will need to do is determine what your vehicle can tow. It isn't always so straightforward, but protecting your rental and the people inside is critical. Outdoorsy has a great article on towing a trailer, which is a must-read if you plan to rent one for the first time.
Outdoorsy provides excellent advice on selecting the right rental and determining what you can tow with your vehicle. Be aware that the larger the RV, the larger the tow vehicle you will need. If you have an SUV, you will not be able to tow many RVs larger than the smallest travel trailers. Likewise, a sizeable fifth-wheel RV may require a ¾ ton or larger truck and a professionally installed hitch. However, there are rental options for almost every situation. Small teardrop campers can be easily towed behind vehicles like a Subaru Outback or smaller. I highly recommend reading the article on the Outdoorsy website: What You Need to Know About Towing a Trailer.
Getting started with Outdoorsy
Great, you're ready to give it a try. Outdoorsy has a simple rental process designed to provide the RV owners and renters with a stress-free experience.  The rental process, according to Outdoorsy, consists of 5 basic steps.
Find the perfect RV: Searching for the ideal RV is the fun part. Just as you would with looking for an Airbnb rental, you will go to the Outdoorsy website and browse all of the RVs in your location or wherever you plan to travel. It's a good idea to start this process with an idea of the type of RV you're looking for or what you're able to tow, if you choose that option. Then, you can see pictures and details about the rental. If you like one but still want to continue searching, click on the heart icon and save your listing as a favorite.
Book your RV Once you find the right RV, you will send the RV owner a booking request. This step will connect you with the RV owners, and you will be able to ask questions about the RV and arrange the booking. If you want to have the RV set up at a campground for you, this is a great time to explore that option. You will also need to complete a driver's verification.  This process usually takes 24 hours. All drivers must be at least 25 years of age or older.
Pick up the RV or have it delivered: Outdoorsy owners offer delivery to your home or campsite, or you can arrange a pick-up. The owner walks you through all the RV's details and provides you with the keys at this point in the process. It's pretty simple.
Hit the road: Let the fun begin. You are now ready to start your road trip or enjoy a relaxing time at the campground. You can feel relaxed knowing that the RV insurance you purchased through Outdoorsy is one of the best in the RV rental business. Outdoorsy provides 24/7 roadside insurance and superb customer support.
Return the RV: When your adventure comes to an end, you return the RV to its owner in the same condition you received it. At this point, you're likely planning your next trip
Conclusion
Renting an RV can be an exciting experience and a new adventure for your family. It can also be intimidating, but it doesn't need to be. Outdoorsy takes the complicated elements of the RV rental experience and simplifies it. Your job is to have fun and make memories.
From the searching to the booking process, Outdoorsy keeps things easy to navigate. Backed by industry-leading insurance, you can head on your vacation with peace of mind. Remember to find the right RV for your situation, and you'll be hitting the road in no time.
The great American road trip doesn't need to live only in the movies and books. You can create your own. If the past few years taught us anything, it's the importance of living life to the fullest. So take a chance and try something new. Outdoorsy will help you do it.
Get started and book with www.Outdoorsy.com