For many of us, purchasing an RV can be one of the most significant investments we make in our lives. But, while the buying process can be fun and exciting, signing on the dotted line can be terrifying. RV dealers know this, which is why one of their last conversations with you will be about purchasing an extended warranty for your new RV. However, buying an extended warranty at this time may not make the most financial sense. Here's our top 3 reasons why you may not want to buy an RV extended warranty from the dealer: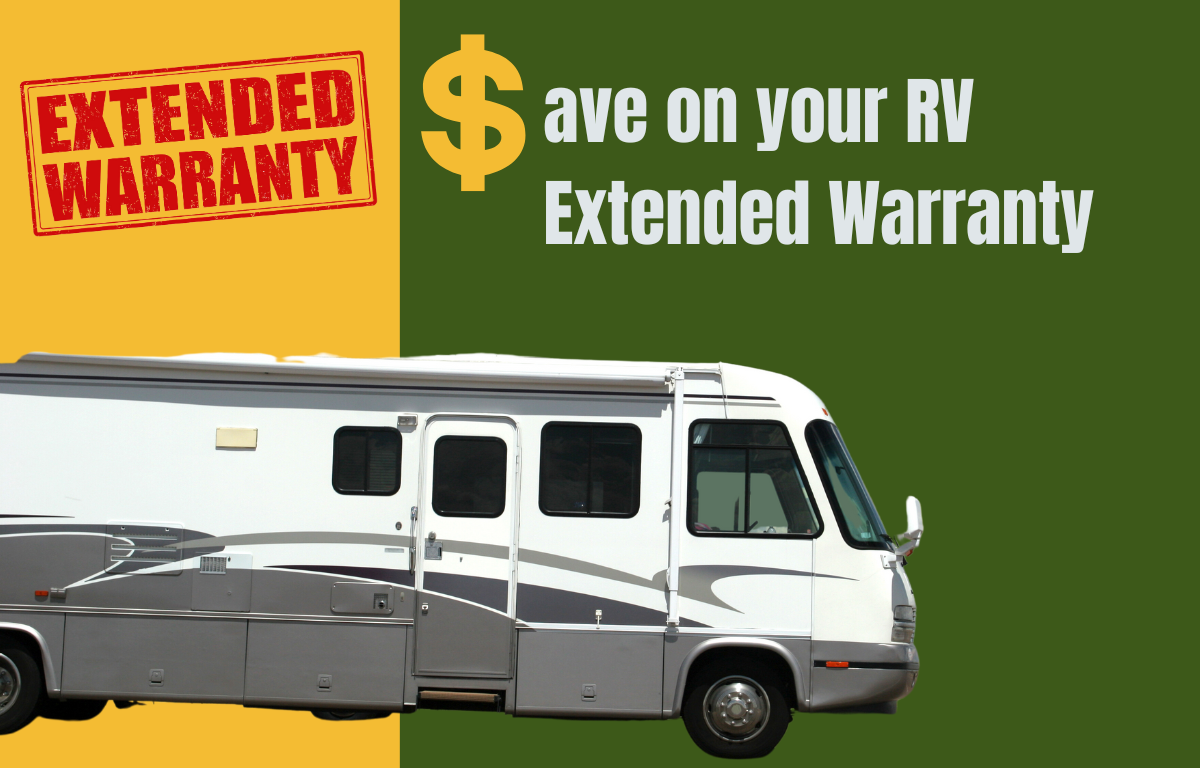 Higher Cost for Similar Coverage: Dealerships often charge more for the same or worse coverage that you could obtain independently. The underwriters used by RV dealerships are frequently the same as those used by third-party companies, meaning you're essentially paying extra for the same service​​.
Long-Term Financial Impact: The cost of the warranty, even though it may be active for only 3-7 years, is often incorporated into the loan's lifetime payment. This means you could be paying for an inactive warranty many years down the line​​.
Unlike cars and trucks, which typically include a mileage and year warranty, most RVs will come with only one year of warranty service. The most I've seen is two years. I don't know about you, but I was pretty confident that I would be keeping my RV well beyond a year, and not having coverage once the time is up can be stressful.
This pitch always comes after you and the dealer agree on the sale price. During this conversation, the RV dealer will likely talk about all the components in your RV and how they can break or malfunction and leave you stuck miles from home, unable to get your slideout back in. However, they often don't mention this when trying to sell you the RV.
The RV dealership extended warranty pitch is pretty standard across the industry. It probably looks something like this:
Step 1: Sell the RV and discuss its features, durability, and experience of the RV Manufacturer
Step 2: Negotiate a price, highlighting the low monthly payments for years of camping.
Step 3: Heads to the back to get the final paperwork
Step 4: Comes back with an extended warranty flyer that lists a good, better, best option
Step 5: Begin to discuss the likelihood of items breaking, the high costs of repairs, and the limited manufacturer warranty
Step 6: RV buyers begin to sweat, fidget, and reluctantly sign the warranty agreement
Step 7: RV dealership celebrates making a few thousand more dollars
They will talk about the costs of RV repairs and throw out large figures, which after just agreeing to spend a life-changing chunk of change on a new RV, sounds very scary. However, during this conversation, they will read your body language and toss out the one thing that will make you feel a little more secure: the extended warranty.
They'll focus on the peace of mind you'll have with the RV warranty and all of the items it covers and share with you several levels of warranty care, circling the most expensive one with a bright red marker. Then, finally, they run a few numbers and tell you how they can add a little money onto your monthly payment so you can have this peace of mind.
They may not even share the total price with you since the monthly option is much easier for the buyer to digest. Instead, they may tell you that it's a special discounted offer only available
at the time of purchase. At this time, the couple buying an RV will look at each other and say, "I guess we should get it."
Does this sound familiar? If you've recently purchased a new RV, you've probably been in this exact same situation. However, saying no, or even changing your mind after the fact, is sometimes the best option.
Also, just because you received this pitch doesn't mean you have a shady dealer. Every single RV dealer will offer this. Warranties, financing, and annual service plans are all part of a dealership's closing strategy and something they rely on to increase profits. It's not much different than the car-buying process. Regardless, even though you like your dealer, should you trust them with your extended warranty purchase?
Keep reading to learn why buying an RV extended warranty at this step isn't the best choice. Then, I'll show you how you can do it better and cheaper.
Better Options for Purchasing an Extended RV Warranty
I am not suggesting you don't need an extended RV warranty. Everyone must decide that for themselves. Instead, I'm implying that purchasing an extended warranty directly through the dealer when buying your RV can be a terrible financial decision. It will cost you more for the same (or worse) coverage you can get on your own.
Also, an often overlooked fact is that even though the warranty may be active for 3-7 years, the cost will be incorporated into your payment for the life of the loan. 15 years from now, you may still be paying for a warranty that isn't active anymore.
Here's a little secret- The underwriters of the warranty companies used by RV dealerships are often the same ones many 3rd party companies use. I'm not just implying that they offer similar coverage. I'm saying they may be the same exact ones. The only difference is that the RV dealership tacks on a few grand to make even more profits off the RV sale. The money the dealership will make from the extended warranty is the money you can save if you purchase it on your own.
I won't discuss if you should get an extended warranty for your RV. However, if you want more information, I've covered it extensively in the following article: Buying an RV Extended Warranty. I assume you want one and want to learn how to purchase one independently for less money.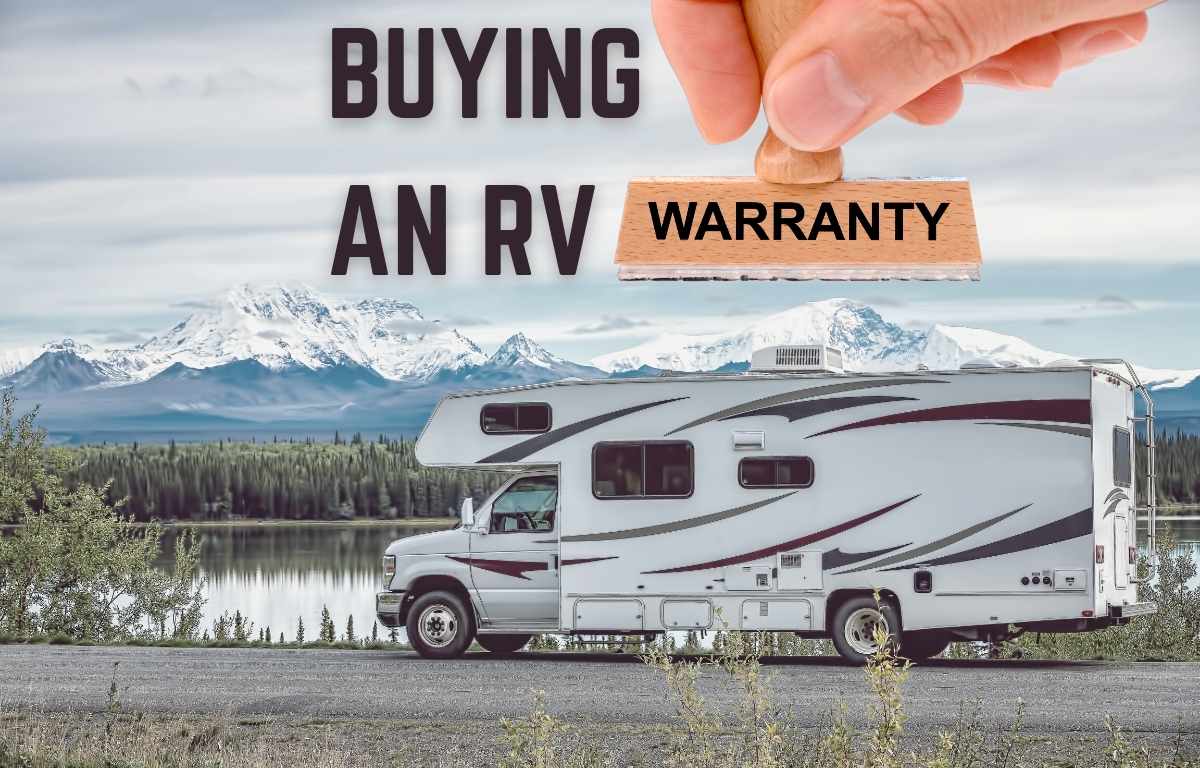 How do you purchase an RV Extended Warranty on your own?
This process is much easier than you can imagine. With a quick phone call and conversation, which you can do on the same day you sign the contract for your RV, you can go out and purchase a warranty for much less money. You will have the same peace of mind that you're hoping to get at the dealership but know you've saved a lot of money.
My first recommendation is to talk with a trusted RV warranty provider. From my perspective, there is no better company in the industry than Wholesale Warranties. You don't have to take my word for it. You can leave my website right now and do a separate search on this, and you'll find countless people saying the same thing. They simply care about their customers, offer the best prices, and have the most experience in the industry. More importantly, you will deal with people rather than an automated system. They're the only RV warranty company that has an in-house claims department.

Perhaps you had a bad experience with a fly-by-night car warranty company or have been scared by the plethora of warranty call scammers blowing up your phone ten times a day. This concern is understandable, but you're in a completely different league with Wholesale Warranties. They were founded by RVers for RVers, have more than two decades of experience, and know the business better than anyone in the industry.
Also, knowledge is one thing you won't get by purchasing an extended warranty through the dealership. Wholesale Warranties sells this one type of product, not RVs. Your dealership salesperson will not know the ins and outs of warranties and will reiterate whatever's on their flyer. When talking with a Wholesale Warranties representative, you can ask as many questions as you want, and you'll get a knowledgeable answer from someone who deals with this day in and day out.
You can ask about the process of submitting a claim, where to get service, what's covered and excluded, or if there are any limitations you should be aware of. Then, you can toss out some "what-if scenarios" and learn if an RV warranty would cover that situation. It's the best way to decide whether an extended warranty is for you. But, again, informed decisions will be better than on-the-spot impulse ones.
So, if you're trying to decide if you need an RV extended warranty, it will be worth your time to get a quote from Wholesale Warranties. Here's why:
Why Wholesale Warranties
No Pressure Sales: They provide straightforward and easy-to-understand details on their products, but they won't hassle you with high-pressure sales tactics.
Knowledgeable: When I bought my first RV, they happily answered my many questions and never made me feel like I shouldn't be asking them.
Experience: They've been in the industry for over two decades and know more about RV warranties than most salespeople forget.
Service: They are the ONLY provider with an internal claims department. That means when you have a problem, you have someone to call and will be able to talk with a real person. I cannot stress the value of this enough!!!
Easy and Clear: You can purchase a policy for nearly any new or used RV quickly and easily. Most importantly, you'll know exactly what you're buying and how it will help protect your investment.
Tires and Wheel Protection: They are the only provider to offer Tire and Wheel Protection with every RV warranty. RV tires are expensive, and generally, more than one will go at a time. This coverage pays for the repair or replacement of tires damaged due to road hazards—no limit to how often you can use it, no deductible, and it extends to any towing/towed vehicles.
What if you already purchased an RV Warranty through the dealership?
Have no fear! Just because you purchased your RV extended warranty through the dealership doesn't mean you can't change your mind. You can cancel your contract, whether a day, week, or month has passed after you purchased it. In addition, you will receive a prorated refund for the time you didn't use it. So, if you're reading this right after signing on the dotted line, you can likely get all your money back, purchase it independently, and save a lot of money.
If you're still unsure, contact Wholesale Warranties, tell them about your coverage, get a quote on the same plan, and see how much you can save.
How do you contact Wholesale Warranties:
It's really easy. The fastest option is to fill out the form below for a free quote, and someone from Wholesale Warranties will pull it together and call you. That's all there is to it. There won't be any high-pressure sales tactics, and you'll be left to make an informed decision. However, you'll now have someone to talk to and get honest and accurate answers to your question.
Get your Free Quote from Wholesale Warranties
Conclusion
An RV extended warranty can be a good option for risk-averse people. It provides peace of mind so you can focus more on camping than worrying about the "what-ifs." They may not be for everyone, but having that option is nice.
The good thing about RV extended warranties is that you control what and when you buy it. So never feel pressured to get one, and take the time to learn about what you are purchasing. Informed decisions are always the best ones to make, and thankfully it's easy to do this with an RV extended warranty.