The motto for Outdoor Miles is "Life is better on the Road." This is more than a catchphrase and something we aim to infuse into all the content offered on the website and other media channels.
Personally, this phrase has been the driving force behind my past travel, camping, and RVing adventures. The "Road' symbolizes a place other than the day-to-day monotony of life. It's where we explore, adventure, and enjoy the world around us.
While it can be exciting, life on the "road" leads us to seek out information. There are questions needing answers, problems to solve, and tips to share that help us make the most of our travels.
While camping and RVing are the primary focus of this site, we strive to find a place for everyone seeking adventure on the road. Whether taking a long day trip or gearing up for a full-time RV lifestyle, we want to be there for you. The goal of Outdoor Miles is to build a community of like-minded travelers- the adventurous and explorers.
About me:
When I was younger, freshly out of high school, I started my journey of finding my life "on the road." The day after graduating high school, I vividly recall sitting on a plane flying out to Colorado to work in Rocky Mountain National Park for the summer. While many of my friends were heading to the Jersey Shore for senior week, I was taking my first plane ride to somewhere new where I didn't know anyone. While I can look back now, and it seems like a fairly mild adventure, my 18-yo self was entirely out of his comfort zone.
I remember experiencing a range of emotions that I had never felt before. It was a type of nervous excitement filled with doubt, fear, and a little humility. Previously, I only saw the Rocky Mountains in books and movies, but now I would see them for the first time, all by myself.
That feeling of seeking out something new stuck with me from that moment on the plane. The experience of starting a new adventure and reimagining my "normal" life was something that I would later learn to embrace and seek out. I also realized that it's something I share with many others, and maybe you.
Now, nearly two and a half decades later, I still seek out this feeling. Yet, I am even more excited than ever to share those experiences with my young daughter and watch her find opportunities to embrace something that has been such a big part of me.
Discovering RVing
For most of my life, I explored 'the road' with a car, a backpack, and a tent. I didn't need much, and the feeling of freedom made up for most of the inconveniences related to adventure travel. I didn't envision any other way to do it, so I never looked.
However, when my daughter was born, the extra responsibilities of being a father and the challenges of parenthood led me to look at RV life. It was a new concept but felt oddly familiar. It was a seamless transition in finding adventure, but it came with a steep learning curve.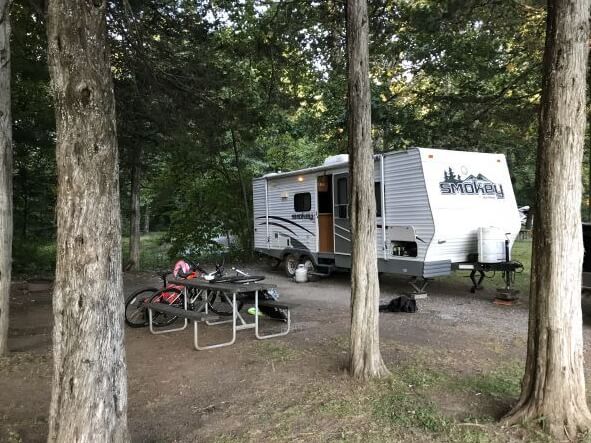 Lifelong learning is something I embrace, so whatever challenges I encounter, they become opportunities to learn something new. Early on in my RV journey, I reached out to friends, family, and complete strangers on the internet who assisted me in learning what I needed to know. As a result, I found a strong community among RVers, which I realized was invaluable.
Experience
When starting Outdoor Miles, my goal was to add to this community. By providing answers to common questions and helping other adventurers learn to become problem solvers, I can hopefully pay forward what was shared with me.
Over the years, I have covered many RV-related topics, researched trends in the RV industry, and tested the best products and tools to help you maximize your RV and camping activities.
Here's a link to some of my independent research articles assessing the trends, products, and impacts of the industry.
I am also a published Author on RV topics, including my book: Used RV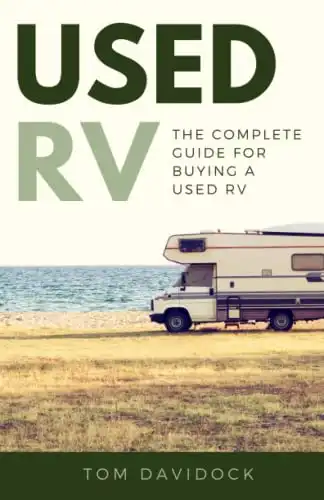 At its core, RV life is simple and rewarding. It removes us from the day-to-day monotony of life and carries us on the road as explorers, seeking out our individual forms of adventure. However, just as with anything else in life, it evolves. There are new technologies, challenges, and ways to experience the journey. We at Outdoor Miles are excited to learn along with you and share in this amazing way to experience life.
Yes, life is definitely better on the road. We are so happy you stopped by and hope you do so often. If you haven't already, we welcome you to sign up for our newsletter, visit our social media channels, or leave a comment or note on any of our posts. While it's great to see you virtually, I hope to find you out in the wild, on the road.
If you need to contact us about any information on this site or for press inquiries, please email outdoormilesgroup@gmail.com
For those of you who enjoy life on two wheels (motorcycles), check out our other site at www.thelowwave.com
Mailing Address:
Outdoor Miles
33 New Montgomery Street
Suite 400
San Francisco, CA 94015