If you want to save money when camping, you're on the right page. In this Money Saving Tips section, we'll cover topics that will help you make the most of every dollar and mile on your camping and RV adventures. As enthusiasts, we know that the great outdoors can sometimes come with great expenses. That's why we're here to offer tried-and-tested strategies, reviews, and insider secrets to help you enjoy more while spending less. Dive into our curated resources below, and embark on an economical journey with us.
---
Money Saving Tips
1. Credit Card Points: Travel Hacking Your Camping Trip
Intro: Learn the art of leveraging credit card points to save on your next camping trip. Discover the best cards and tricks to maximize every point, making your travels both rewarding and affordable.
2. Top 3 Gas Savings Strategies for the RV Owner
Intro: Fuel expenses can make or break your RV trip budget. Discover the top three strategies to reduce gas costs, ensuring a smoother, more economical ride.
3. Finally: A Rewards Credit Card for the RV and Camping Community
Intro: Introducing a credit card designed specifically for the RV and camping community. Dive into this comprehensive review to learn if it's the right card for your adventurous lifestyle.
4. RV and Camping Money Saving Tips: How to Stretch your Budget and Camp More
Intro: From finding affordable campsites to reducing equipment costs, these savvy money-saving tips will help you camp more without breaking the bank.
5. Make Money On The Road: 10 Jobs For RV Travelers
Intro: Passionate about the nomadic RV lifestyle but worried about finances? Explore 10 ways to earn on the move, ensuring your journey remains sustainable and fulfilling.
---
Immerse yourself in the world of camping memberships, where loyalty comes with lucrative perks and savings. Whether you're a frequent traveler or an occasional camper, these programs offer benefits tailored for every kind of outdoor enthusiast.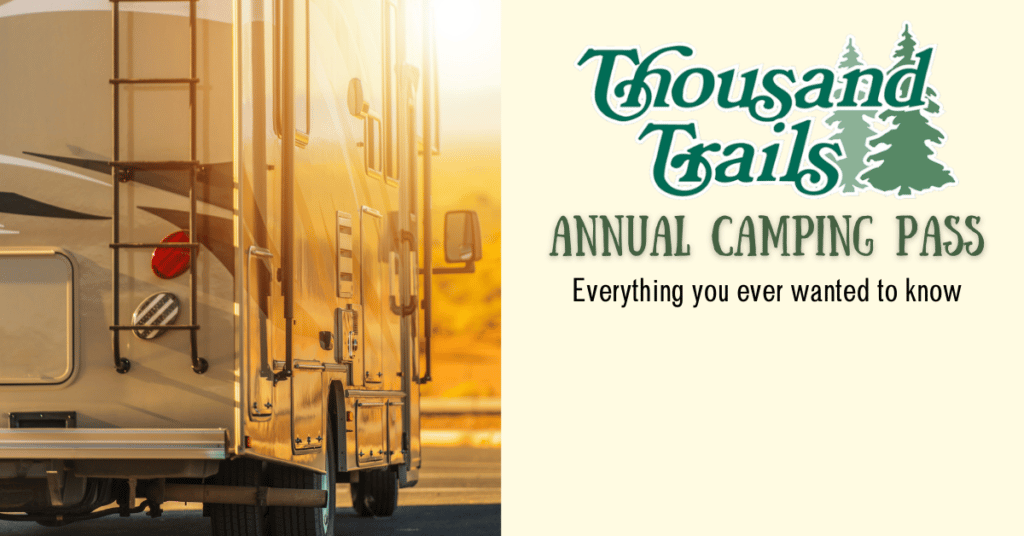 1. Everything You Need to Know about the Thousand Trails Annual Camping Pass
Intro: Curious about the Thousand Trails Annual Camping Pass? This comprehensive guide dives into the benefits, costs, and finer details of this membership, helping you decide if it's a fit for your camping style.
2. Thousand Trails Campgrounds
Intro: A detailed look at the myriad of campgrounds under the Thousand Trails banner. Explore diverse locations and the unique offerings of each, ensuring your next stay is unforgettable.
3. Thousand Trails Cabin Pass: Everything You Need to Know
Intro: Fancy a cabin experience with Thousand Trails? Discover the ins and outs of their Cabin Pass, from amenities to costs, and elevate your camping experience to a cozy new level.
---
Navigate, learn, and embark on a budget-friendly adventure with OutdoorMiles. Whether it's about points, passes, or professional insights, we're here to ensure every mile counts.