Here at Outdoor Miles, we understand that making informed decisions on what to buy and where to spend your money is important to you. That's why we put together detailed reviews, product suggestions, and links to our favorite products to you can shop wisely and spend more time doing the things you love instead of looking for answers and suggestions.
To help you find the best gear for your camping adventures, you can start here:
Your RV is more than just a vehicle; it's your home on wheels, a symbol of freedom, and a ticket to adventure. Ensuring its optimum performance and comfort is crucial for memorable journeys. Within our RV Essentials, you'll find in-depth discussions and recommendations, from leveling systems to staying comfortable during your camping trip. Whether you're just starting on your RV journey or are a seasoned traveler seeking upgrades, our guides will provide the perfect roadmap to keep your RV running smoothly.
Most Recent Article
In today's world, it's easier than ever to get instant news and information, including weather. On your smartphone, you can access real-time weather data through countless weather apps, view radar, and access many tools meteorologists use for forecasting. However, many RVers want and may need access to localized weather data. Accurate weather information when traveling…
---
Setting up the perfect and enjoyable campsite is an art that every outdoor enthusiast should master. Dive deep into our Campsite Essentials, where we cover everything from choosing the best shoes to wear at the campsite to setting up a cozy hammock sanctuary. It's all about enhancing your connection to nature while ensuring comfort and safety. With these guides, your campsite will not only be the envy of fellow campers but also your personal slice of outdoor paradise.
Most Recent Article
Who doesn't love a cozy outdoor movie night under a starlit sky? With the advancement of technology, LED projectors have made it possible to bring the magic of the silver screen right to your doorstep – or in this case, your van or RV! In this blog post, we'll dive into the exciting world of…
---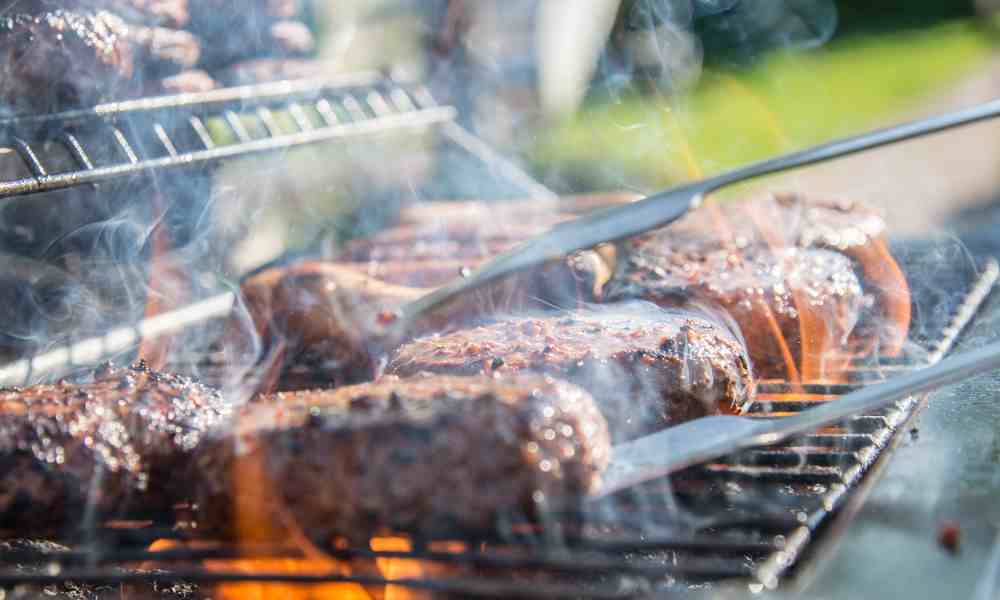 The aroma of a hearty meal wafting through the fresh outdoor air is one of camping's unmatched pleasures. Our Kitchen and Cooking section is a treasure trove for both the RV kitchen maestros and the campfire culinary artists. Whether you are cooking in your RV or outside on the fire or grill, we cover some of the best tools for the job. Explore equipment reviews, tasty recipes, and clever hacks to whip up mouth-watering meals on the go.
Be sure to check out our Indoor Cooking guide on everything related to the best appliances and kitchen gadgets.
Our Outdoor Cooking Guide covers tips for selecting the best grills, griddles, and barbequing tools.
Most Recent Article
If there's one part of RV life that falls short when replacing items we use at home, it's the RV oven. Most RVs, even the more expensive ones, typically come with a standard RV propane oven and cooktop. Unfortunately, they are far from perfect and not always efficient for cooking or baking. For this reason,…
---
Finding the perfect gift for the RV and camping enthusiast in your life can be a daunting task. What do you get for the outdoor enthusiast who has everything? We compiled some of the best camping-related gifts in our Our RV Gifts guide. It's curated with the inspiration and understanding of the love of nature and adventure. From functional gadgets to enhance the RV lifestyle to unique keepsakes to capture the memories you make on the road, we've covered a spectrum of thoughtful gifts. Celebrate special occasions, milestones, or just the joy of the journey with our handpicked suggestions.
Most Recent Article
Finding the perfect gift for a mom is never easy, but if you have a mom who loves camping, we found some of the best gifts she's sure to love. Moms who love camping will absolutely love these unique gifts and will be thrilled that you combined their love for camping with a thoughtful gift…
---