For many families, purchasing a camper seems like a fun idea, but as soon as you start doing some research, you quickly become overwhelmed with the various sizes, weights, tow vehicle needs, etc. You start on this journey excited, thinking that you could simply use your SUV or minivan to tow a camper, only to realize that isn't possible.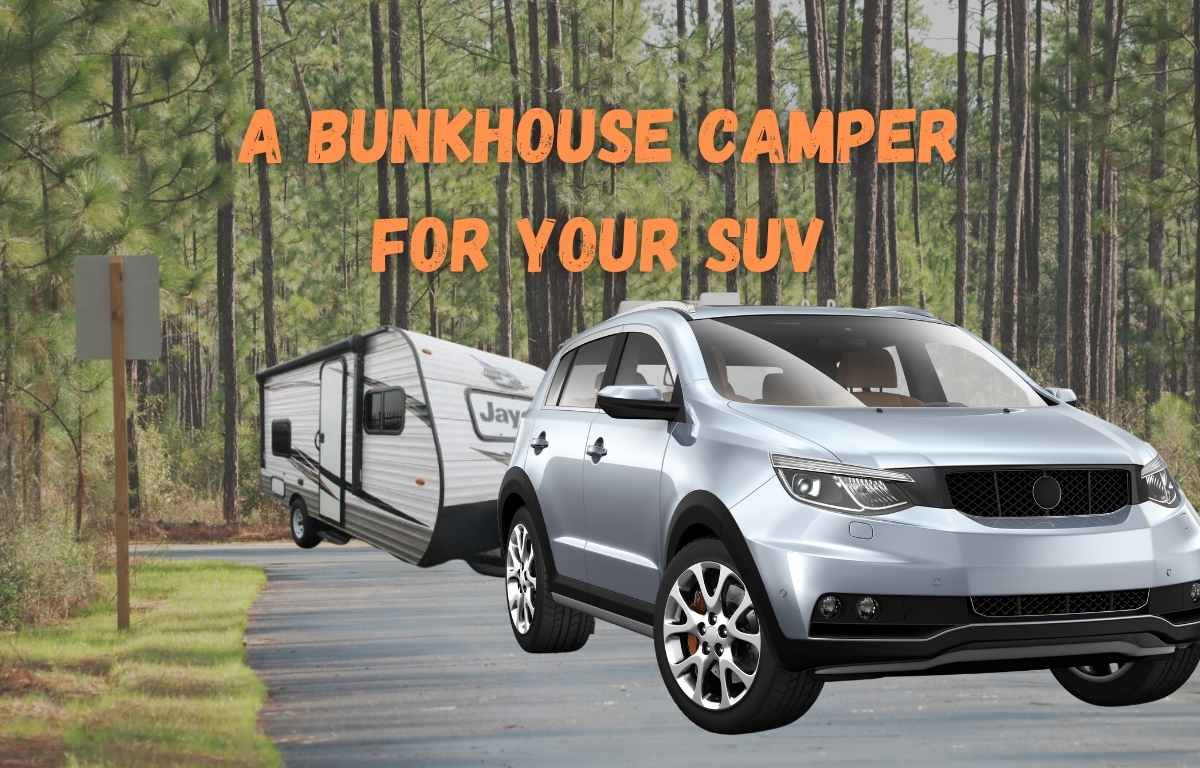 The initial cost of an RV seemed like a significant investment, but now you're looking at a truck and RV. Unfortunately, when pricing everything out, your dreams quickly came to a crashing halt. Trust me, you're not the first person in this scenario and won't be the last.
Luckily, as RV technology improves, and lighter materials are available, smaller tow vehicles are back in the game. One of the best full option RVs on the market today, ready to accommodate a family of four, is the Jaco Jay Flight SLX 7, 154 BH.
The SLX 7 is a small form travel trailer that packs all the features that you will find in a larger camper. You no longer need to sacrifice the essential amenities to tow with a smaller vehicle. Let's look at some of the key RV specs.
Weight, size, and towing
The SLX 7 is 18 feet long from the front of the camper to the rear wall. It has an astonishingly low dry weight of 2,645 lbs., with the capacity to carry 805 lbs. of cargo, giving it an overall GVWR of 3,450 lbs. The RV is nine and a half feet high and 7 feet wide. It has an interior height of 6 and a half feet.
What does this mean for towing?
Good news. Many of the larger 6-cylinder SUVs or even some minivans may have the ability to tow this camper with a proper weight distribution setup. It may still be a little large for some of the cross-over SUVs on the market, but the available options that you have are vastly more than with many other RVs.
If you're new to towing, you'll need to determine what your vehicle can handle. Some great resources are available to help you determine what size vehicle you'll need. You already know the weight of this camper; now, you need to find out the capabilities of your tow vehicle. Annual RV towing guides are published each year and break all of this down for just about every truck and SUV on the road. There are also online calculators that you can use.
Do not skip this step and do not, for the safety of yourself and your investment, tow with a vehicle that is underrated for the weight of your RV. At best, you will harm your vehicle. At worst, you can get into a serious accident.
Here are some great resources:
SLX 7 living space
Kitchen and Dining
The one thing that sets this RV apart from others is its ability to pack everything you need into such a small form factor. The 2022 Jayco features a full kitchen with a fridge, microwave, 2-burner stove, and a sink. You will also have enough countertop space to prepare food and a dinette. There's also a surprising amount of cabinet storage available.
Bathroom
The bathroom isn't luxurious, but you have a separate area with a closable door and a show/tub combo, which is excellent for the little ones. My daughter loves bath time in the camper.
Sleeping
The SLX 7 somehow manages to pack enough beds in this small RV to sleep four. The parents will have a queen bed after folding down the dinette while the kids with have their own bunk bed.
Take a virtual tour of the SLX 154BH: Click here
Other features:
The SLX 7 provides all of the comforts of most RVs offering an air conditioner and a furnace for the cooler fall nights. In addition, it comes pre-wired for solar power and has hookups for an entertainment system for your TV or Bluetooth connections with your phone. You also have a spacious 10ft awning that allows for shaded outdoor living on those hot summer days.
Conclusion:
If you're looking for a smaller RV that can accommodate your entire family without sacrificing the features you find in larger campers, look no further than the SLX 7. This remarkably well-designed RV is perfect for anyone that wants to get into the camping lifestyle but isn't ready to invest in a large truck to tow it. It hits the sweet spot of size, eight, features, and price. You no longer have to give up your dream of entering the camping lifestyle because you don't have a full-size truck. If you have a slightly larger tow vehicle, also check out the 174BH, which offers a few more upgrades.