Does this sound familiar? You just purchased your new RV and go to the local RV store or search online for accessories you need to get out for your first trip, and you're left completely overwhelmed. There are so many products, and solutions to problems that you don't know that you have, hoses, fixtures, gizmos, and gadgets. All you wanted to do was to get away from it all for a while.
You can spend days and thousands of dollars purchasing everything you need and don't need. My recommendation: Start with the essentials, and that's it. You'll quickly learn what other things you need or problems you want products to help you solve.
Below is a simplified list of the very basics that will help you get going for your first weekend at the campground (and not search for a Walmart to buy something that you didn't realize you needed.
Number 1: Waste Hose and Connection Kit
Wastewater management is a dirty (and smelly) job, but it doesn't have to be a frightening experience. Start with a good waste water kit with everything you will need to hook up and dump out.
The Camco 20′ RhinoFLEX 20-Foot RV Sewer Hose Kit is a complete solution that will give you all the connections you need to hook up. The 20 feet of hose will be more than enough for most campsites.
Number 2: Fresh Water Hose
You'll want to have a dedicated freshwater hose to connect your RV to the spigot at the campsite. Don't just run to Home Depot and pick up a garden hose- you want a drinking water-approved hose.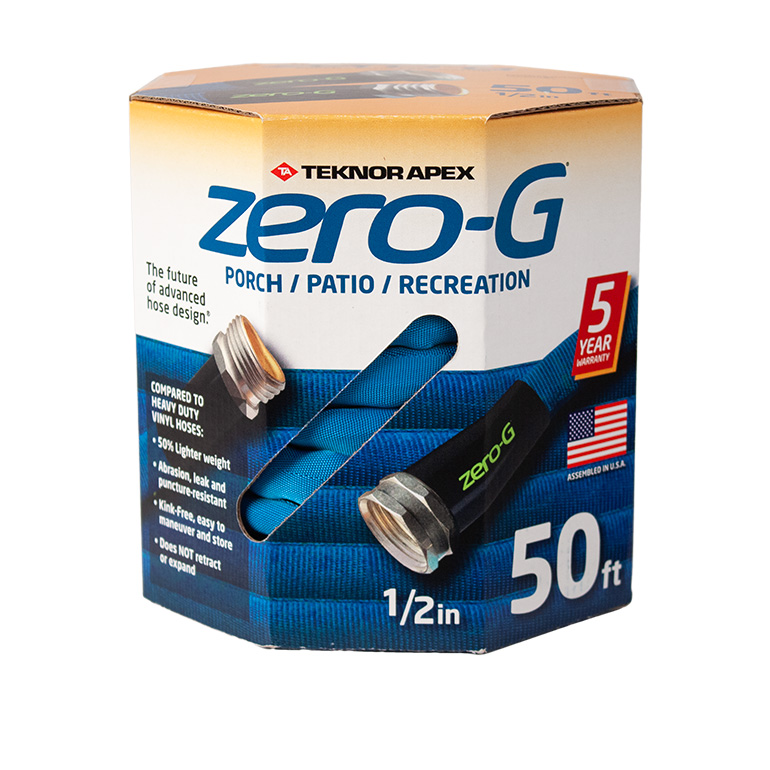 I recommend getting a Teknor Aex Zero-G hose. This hose is soft (not rigid) and can easily pack up and store when you're done camping. It's not bulky like a garden hose and is hassle-free when throwing it into your storage compartment. Plus, it's drinking water safe!
I suggest getting a longer hose (at least 25′) so that you have more length when you need it. In this case, longer is better.
Number 3: Power Surge Protector
You just spent all of that money on your RV, don't risk your investment with the FREQUENT power surges experiences and most RV parks. Invest in a quality surge protector like the ones manufactured by Progressive Industries.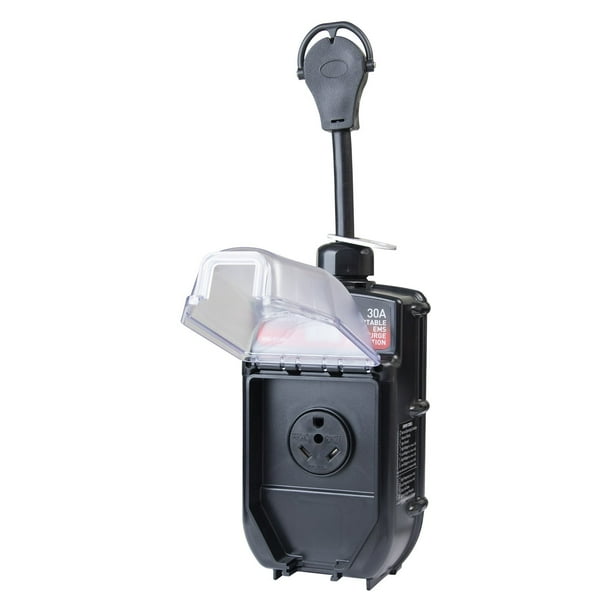 Be sure to get the correct amperage (30 or 50 amp) that matches your RV. Progressive Industries surge protectors offer peace of mind and lights that will let you know that the pedestal receptacle is working.
Number 4: Waste Hose Support
This product may seem like a luxury item initially, but proper drainage for your wastewater will save you headaches when it comes time to dump. Simply laying it on the ground can create situations where the wastewater collects and fills the hose with…You know what!
The Camco 20 foot Sidewinder is the go-to support that will get you set up in no time at all. It expands like an accordion and will pack up small enough to fit almost anywhere to store.
Numbers 5 & 6: Leveling System and Blocks
An enjoyable camping trip starts with a level RV. Leveling your rig is more of an art than a science. It takes time to get it right, and don't be discouraged if you're sleeping on an incline for your first couple of trips. A level RV is also essential for water drainage and some of your appliances, such as the refrigerator.
However, in order to be able to level, you need some tools. This system includes block and/or tire ramps. For the tongue, I recommend using Tri-lynx leveling blocks. This kit has enough to get you level in most situations. Of course, you can use pressure-treated wood, like a piece of a 6×6 post, but blocks are easy to adjust and provide a solid foundation.
My absolute favorite option for leveling side to side is to invest in a good tire ramp system like the Anderson Camper Leveling kit. You can find my full review of them here.
Numbers 7 & 8: Water Pressure Regulator & Water Filter
Water pressure is hit or miss at a campground. When it's too low, you will wish for more. When it's too high, you can, although rare, cause damage to your RV plumbing. Like the surge protector, it's better to be safe than deal with costly repairs.
And, for less than $10, you can be covered. The Camco RV Brass Inline Water Pressure Regulator isn't fancy, but it gets the job done. Of course, you can always opt for a more expensive one, but by now, you're probably scraping pennies.
While not critical, I would also recommend that you pick up an inexpensive Camco TastePure water filter. I rarely drink RV water straight, but I like to make coffee in the mornings, and good-tasting water is a must.
Bonus: Used RV Buying Guide
Finally, if you're still looking for an RV and are considering purchasing a used one, then the following book is for you. This book will guide you through the entire used RV buying process, from learning about RV types to negotiating a purchase. The RV buying process can be intimidating, especially if you're new. However, a little planning can go a long way. Purchase your book here: Used RV: The Complete Guide for Buying a Used RV